Yoga for Beginners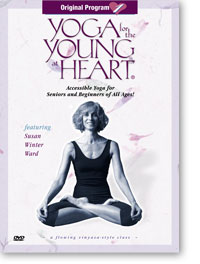 Basic Series 1
Yoga for the Young at Heart

See also: >> Basic Series 1 >> Basic Series 2

The Video that Started it All!

"If you're breathing, you can do yoga" says Susan Winter Ward, who encourages us to recognize that regardless of our level of fitness, we can begin a yoga practice from our own unique starting point. Self awareness and acceptance are integral to this gentle instructional program for beginners of all ages.

The focus of Yoga for the Young at Heart is honoring the "beginner's mind," gently introducing the body/mind to the yoga experience. Through yoga, you will improve your health, strength, flexibility and a sense of inner serenity.

Especially for beginners over 50, these gentle stretching exercises compose a "flowing yoga" class, linking the poses together in a continuous sequence that allows the student to access stretches gently and naturally.

You will join Susan in a senior yoga class with four students ranging in age from 45 to 80 years young. Just under one hour in length, the pace is easy. The "vinyasa" style of yoga that inspires Susan's classes flows seamlessly from pose to pose. Susan encourages beginners to pause whenever they feel the need, as yoga should always feel good and never hurt.

>> WHY OUR VIDEOS ARE SO GOOD...
---
Click HERE to order from Amazon.


---
After you have mastered Yoga for the Young at Heart (Basic Series 1), Susan has also produced Basic Series 2 and 3 to continue the journey toward achieving your own best level of strength and fitness.

>> LEARN MORE ABOUT BASIC SERIES 2 AND 3...

Acknowledged as an expert and pioneer in this field, Susan Winter Ward "wrote the book" on bringing the joys and benefits of yoga to seniors. Her "Yoga for the Young at Heart" book and video, written especially for beginning seniors, were the first of their kind on the market, and continue to help thousands of seniors across the U.S can Canada.


---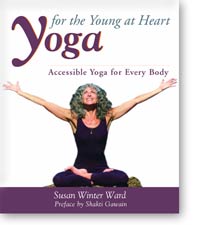 Yoga for the Young at Heart
The Book

The award-winning book, Yoga for the Young at Heart: Accessible Yoga for Every Body, offers beginning students a "yoga class in a book." Illustrated with photographs, each pose is clearly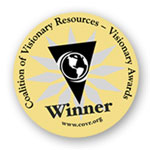 described along with its benefits and accompanied by an inspirational quotation from "famous yogis" like Groucho Marx and Henry Ford! You'll enjoy this book and want to share it with friends. Makes a great gift!

---
Click HERE to order from Amazon.


---
Reviews...

"Susan Winter Ward presents one of the most gentle
and compassionate entries for the beginning student into
the grace-filled world of hatha yoga."


—John Friend, founder of Anusara Yoga
........


"... this video ... has hit another bull's-eye."


— Billboard Magazine
........


"Yoga kept me from getting lethargic, toned up my muscles.
I have recommended Yoga for the Young at Heart
to my sister who is in her 70s."

— R. A., Santa Barbara, CA Age: 84


"Yoga for the Young at Heart definitely makes me feel better.
It improves my overall well-being."

— Marian Knowles, Mesa, AZ & Pagosa Springs, CO, Age 79
........