Yoga for Seniors

If you are over 50 and want to begin learning yoga postures for beginners without fear of doing too much, too fast, this is the perfect program for you!

Basic Series 1
Yoga for the Young at Heart™


See also:
Basic Series 1
>>
Basic Series 2


The Video that Started it All!
NEW PREMIUM EDITION*

Yes, you actually CAN reclaim much of the vitality, strength and flexibility that may have been lost as a result of letting your senior years "sneak up" on you! This video is widely regarded as one of the most exceptionals viedos available for boomers and seniors.

Susan's gentle and specific instruction will guide you, step-by-easy-step, through a basic but successful orientation of yoga. And you won't be subjected to any of those intimidating "pretzel poses" often seen on TV or in books.

Yoga for the Young at Heart is designed specifically to offer gentle yoga for seniors. Just under one hour in length, this video is recognized as the leading video in this genre, with tens of thousands of happy users throughout the U.S. and Canada as well as the U.K, Australia, New Zealand and beyond.

You will join Susan in a senior yoga class with four students ranging in age from 45 to 80 years young. Just under one hour in length, the pace is easy. The "vinyasa" style of yoga that inspires Susan's classes flows seamlessly from pose to pose. Susan encourages beginners to pause whenever they feel the need, as yoga should always feel good and never hurt.

>> WHY OUR VIDEOS ARE SO GOOD...
---
Click HERE to order from Amazon.
---
After you have mastered Yoga for the Young at Heart (Basic Series 1), Susan has also produced Basic Series 2 and 3 to continue the journey toward achieving your own best level of strength and fitness.

>> LEARN MORE ABOUT BASIC SERIES 2 AND 3...

Acknowledged as an expert and pioneer in this field, Susan Winter Ward "wrote the book" on bringing the joys and benefits of yoga to seniors. Her "Yoga for the Young at Heart" book and video, written especially for beginning seniors, were the first of their kind on the market, and continue to help thousands of seniors across the U.S can Canada.

---
Yoga for the Young at Heart™

The Book...that started it all!
Praised by Dr. Bernie Siegel, this book won first place for the Best Self-Help Book from the

Coalition of Visionary Retailers.

A primer for beginners and helpful for all levels of ability, these poses can be practiced anytime, anywhere. Do yoga at home as part of your evening or morning routine, and for rest and restoration after a busy day.

Each pose is photographed and detailed with every movement and every breath clearly explained. The benefits of each pose are described along with fun and inspirational quotes. Alternative poses are offered as well as CHAIR YOGA stretches.
---
Click HERE to order from Amazon.
---
Sitting Fit Anytime™

The Chair Yoga Video

Seated yoga is ideal for seniors, folks who spend too much time sitting, or those in rehabilitation or are somewhat physically challenged.


Sitting Fit Anytime™ will introduce and guide you through a series of seated yoga stretches, all done from the comfort of your chair. You never need to stand up to reap the benefits of yoga. Just relax, sit, breathe and stretch. Your body and mind will thank you.



Sitting Fit Anytime™ was featured by
Dr. Andrew Weil in his newsletter, Self Healing.


This unique program offers nine 3- to 5-minute segments of seated stretching and deep breathing to help maintain strength and flexibility while relieving the stress and tension associated with sitting for too long.

Many seniors have limited ambulatory ability, but they may still be able to enjoy the remarkable benefits of yoga with Susan's seated yoga program, Sitting Fit Anytime.

This easy and effective program offers nine 3- to 5-minute video segments addressing the body from head to toe. Regardless of your physical ability, this program provides accessible yoga instruction that can be tailored to suit your specific needs.

---
Click HERE to order from Amazon.
---
Success Story

I recently received your tape, Sitting Fit Anytime, and am really enjoying it. I have Multiple Sclerosis, asthma, and am a senior citizen. (Nobody ever promised me a rose garden.) I was turned on to yoga by a group run by the New York Multiple Sclerosis Society for its members and it features seated yoga... When some of the exercises are too difficult for me I do whatever I can and I find that I am improving slowly... I spoke to the head nurse at the MS Center where I am treated and she thinks that some of the patients may profit from your program and I will pass it on.

Marylin Bennett


---
Reviews...

"Yoga for the Young at Heart delivers simplicity and depth,
ease, practicality, and exercise for Every Body and Mind.
Susan Winter Ward once again brings her grace, style and patience
into form easily available to everyone."
— Dr. Donald Epstein, D.C., Developer Network Spinal Analysis
Author, Healing Myths Healing Magic, The 12 Stages of Healing
........

"This book is a delightful instructor to the benefits of yoga."

— Caroline Myss, best selling author of
"Why People Don't Heal and How They Can,"
"Anatomy of the Spirit," and "Sacred Contracts"
........

"For those interested in maintaining their health this book will
introduce you to the ease, beauty, and benefits of yoga
and improve your physical, emotional and spiritual well being."

— Dr. Bernie Siegel, M.D.,
author of Love, Medicine & Miracles and Prescriptions for Living
........
"Thank you. I have done it & I feel good already.
This is excellent for me being a Senior. I will treasure this and
not leave it out of my sight."

— Edna M. Wilson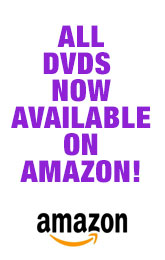 "...contains all the little things you need to do to keep yourself healthy and vital at any stage of your life. Take the time to treat yourself to the gems in this book by Susan Winter Ward."

--- Rodney Yee, Author, 'Yoga: The Poetry of the Body'


Click here to learn what others say about our products.