Sitting Fit Anytime
Highly Acclaimed Chair Yoga Program
Build strength and flexibility regardless of physical condition. For anyone with limited ambulatory ability, Sitting Fit Anytime™ offers excellent guidance to improve health and vitality with chair yoga, also known as seated yoga.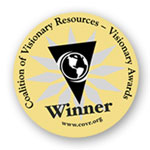 Yoga for the Young at Heart was honored to have had Sitting Fit Anytime featured by by Dr. Andrew Weil, in Self Healing Magazine, as an example of effective seated yoga.
Sitting Fit Anytime introduces you to breathing, stretching, and strengthening poses that gently bring your body to new levels of fitness, increasing circulation and energizing the body to assist in healing. Even those confined to bed can benefit from the deep and controlled breathing instruction offered in this program. Deep breathing strengthens the respiratory system, cleanses and oxygenates the body, and brings a sense of deep relaxation.
Sitting Fit Anytime offers nine different segments ranging in time for from one to seven minutes each, including a closing meditation to end your practice with a sense of increased well-being.
Amazon Rental 1.99 or Buy 6.99
Buy Now
---
VIDEO CONTENTS Total running time: 43 minutes
| | | |
| --- | --- | --- |
| Introduction    | by Susan Winter Ward | 1:13 minutes |
| Session 1 | Breathing | 3:10 minutes |
| Session 2 | Head, Neck and Shoulders | 6:13 minutes |
| Session 3 | Hands and Wrists | 7:18 minutes |
| Session 4 | Arms and Upper Back | 6:25 minutes |
| Session 5 | Hips and Lower Back | 7:32 minutes |
| Session 6 | Hamstrings and Forward Bends | 5:09 minutes |
| Session 7 | Abdominals | 3:43 minutes |
| Session 8 | Feet | 1:54 minutes |
| Session 9 | Meditation | 2:26 minutes |
Buy Now
With your physician's approval, you will benefit from Susan's adaptation of yogic breathing and gentle seated poses. Seated yoga can build your strength and flexibility, and can provide you with the opportunity to progress to more challenging poses. For example, you can increase your upper body range of motion with arm raises to strengthen the upper body, boost circulation, and stretch the intercostal, shoulder, arm and hand muscles. Upper body twists hydrate the spinal discs, increase flexibility, and can help to cleanse the body's organs.
Note: If you have any physical impairments or limitations, please be sure to check with your physician before using this or any of Susan's programs.